Th

e

S

p

ee

ch

S

ou

n

d

P

i

c

s

(SSP) A

pp

r

oa

ch
Taking Pictures of Speech Sounds! Mapping Speech Sound Pics - Code Mapping- Use the Grapheme Mapping Tool! ICRWY- I Can Read Without You Project - We are Learning Whisperers! - Rewiring Dyslexic Brains
Speech Sound Monsters - Linguistic Phonics - world first! Child friendly alternative to phonetic sym
Linguistic Phonics - Speech Sound Monsters - world first! Child friendly alternatives to phonetic symbols - the concept for children that a symbol (monster) links to a speech sound!
Alternatives to Phonetic Symbols - EY Learning Whisperers
Alternatives to Phonetic Symbols - EY Learning Whisperers
ICRWY Code Mapped 'Transition Readers'
1,2,3 and Away!
Speech Sound Monsters - Linguistic Phonics - world first! Child friendly alternative to phonetic sym
Linguistic Phonics - Speech Sound Monsters - world first! Child friendly alternatives to phonetic symbols - the concept for children that a symbol (monster) links to a speech sound!
All Spelling Choices! Use the Speech Sound Clouds
Spelling Clouds - Speech to Print Approach - Linguistic and Visual Phonics!
Speech to Print Approach - Spelling Clouds! Build a Speech Sound Wall
Spelling Cloud Mats! All spelling choices
Spelling Clouds - Speech to Print Approach - Visual and Linguistic Phonics!
All Spelling Choices! Use the Speech Sound Clouds
'We are PASSIONATE about
students learning to read for pleasure!'
The only way to successfully learn to read in English is to know the 'speech sound' values of the letters. We call graphemes 'pictures of speech sounds' or 'Speech Sound Pics'.

Welcome to the home of the
Speech Sound Pics (SSP) Approach!

The SSP approach to teaching phonics systematically was launched in Australia in 2012.

We are Learning Whisperers - Rewiring Dyslexic Brains and improving Speech, Language and Communication Skills in the Early Years with the Speech Sound Monsters! Monster Mapping®
These Speech Sound Monsters make speech sounds 'visible' - an essential tool when teaching English and its opaque orthography.
They also help adults become Learning Whisperers as they understand phonetic symbols and the IPA.

The written code was created to represent speech sounds, not the other way around, so a 'Speech to Print' approach is taken, also known as Linguistic Phonics. Phonics is essential for ALL readers, but students will struggle to learn phonics without good phonemic awareness. They need a foundation of phonic knowledge to read! Phonics is important, but only one piece of the learning to read (and spell) puzzle.

We use our unique innovation patent design technique 'Code Mapping®' to SHOW students how all words are segmented into sound units (graphemes).
This sentence is code mapped®!

We also make 'speech sounds' visible, and meaningful - using Speech Sound Monster characters that are used as alternatives to phonetic symbols ie they link only with speech sounds; the direct link to the sounds makes the 'opaque' orthography far easier to learn and get excited about! This is Visual Phonics
We call this approach to using the IPA with children Monster Mapping ®

Even when children have good phonemic awareness and are taught 'phonics' systematically they can struggle to know how to pronounce the graphemes they see in unfamiliar words. Many ESL educators would use phonetic symbols, but these are not suitable for those in the early stages of learning to read or appealing to young children. Miss Emma 'Code Maps' and 'Monster Maps' texts and books for children, so that they can actually read unfamiliar texts without any help, and reach the stage of 'self-teaching' and orthographic mapping' far earlier!
How the Speech Sound Monsters are used depends on the stage of their orthographic learning journey. Over 99% of written words are easily mapped by children, orthographically, to become 'sight words'.

Children explore these correspondences using the SSP Speech Sound Wall and Spelling Clouds®, along their orthographic learning journey. The Code Mapping Tool is now in the ICRWY Lessons app for parents. This is just US$1 per academic year per student when funded by the school! Students can learn to read at home, even without literate parents (or tutors!)
We are even more committed to ensuring that those teaching reading and spelling understand how to more effectively meet the needs of neurodivergent learners eg those with dyslexia. Without an understanding of phonology and orthographic learning, teachers may miss out on identifying those most at risk of literacy difficulties and not be aware of how to adapt the phonics programme they are using, to provide children with early intervention as part of their KS1 in-class learning journey.
We'll discuss some of these issues (and how to overcome them) within the PATOSS 'best practice in the assessment and intervention of children with literacy disorders for primary and secondary age students series' Please do join us

Improving Global Literacy with Miss Emma - Emma Hartnell-Baker MA SEN Doctoral Student (University of Reading, UK)
Why are we so passionate about early dyslexia screening and intervention?

A Message from Rory's Mum.

When our eldest son was in Grade 3 he was diagnosed with dyslexia. Unfortunately by then the damage was done, his reading age was assessed as being below the age of six (he was 8.5 at the time). The most heartbreaking part of his journey was the devastating effect it had on his self-esteem.

The psychologist at the time introduced me to the Speech Sound Pics SSP approach, which turned out to be life-changing! Under Miss Emma's guidance, we cleared the slate and started his journey again at home after school. He warmed very quickly to the approach and in just five weeks he had increased six reading levels. I am extremely proud to announce that he is now in Grade 6 and reading at grade level!!
In fact, he is doing so well that in his LP meeting recently I was questioned whether he even had a learning disability.

This brings us to Rory, our youngest. From a young age, he showed signs of possessing the same strengths and weaknesses as his older brother. Not willing to sit back and watch him suffer the same fate we jumped at the chance to be part of the ICRWY pilot, he was two months shy of his fifth birthday at the time.

Now at six, he is doing so well, this video is proof of that. This is Rory reading his home reader to me. So proud and so very grateful for Miss Emma and SSP
New ICRWY Learning Whisperers Training Courses




- Rewiring Dyslexic Brains in the Early Years



*Parents as Learning Whisperers
*Educators as Learning Whisperers
*Speech Pathologists as Learning Whisperers

Express an interest
Without Speech Sound Monsters

®
With Speech Sound Monsters

®

!
Please also follow the new Youtube channel
SSP I Can Read Without You (ICRWY) Lessons app
- Miss Emma will teach your 3 - 6-year-old to read at home.

Parent / Tutor apps for Home Use - Apple and Android - Search ICRWY Lessons

Includes 300+ Step by Step Lessons with Miss Emma, Scaffolded Readers AND the new Code Mapping Tool - explore the grapho-phonemic structure of English words!
Miss Emma teaches, you support! Ask your school to opt in so it's free for families!
Parent/ Tutor

ICRWY Lesson App

- Lessons Overview


Teaching 3 - 6-year-olds -

the Foundation of Phonics Knowledge




Miss Emma teaches the app lessons

, you are the guide.
'Oh Miss Emma you are amazing
We just had a parent teacher with *****'s teacher...wow, wow, wow is all I can say. When we last saw her she said he was totally disengaged in any activity literacy based, did not actively participate in group discussions, gross motor skills were lacking, basically had no confidence in anything but numbers and colours. We started the pilot just after that meeting.
Tonight we met with her again and we were simply blown away!! His development has amazed his teacher and not just in literacy it's been across the board. She said she is now a believer of what we've been doing with him at home, I told her I can provide her with details if she would like join in the SSP fun
Thank you so much, you have given **** so much I don't know how we can ever thank you enough you truly are a gem xx'
ICRWY Apps for 3 - 6 year olds.
Miss Emma teaches the lessons in the ICRWY Lessons app!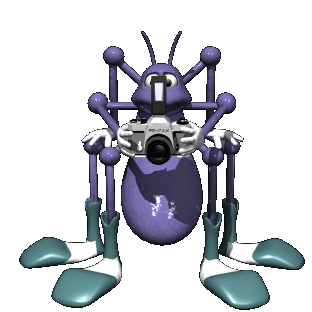 The Speech Sound Camera Monster takes pictures of Speech Sounds and
records them in the Speech Sound Clouds for each Speech Sound Monster.
SPEECH TO PRINT!
'Speech Sound Pic' walls are a fabulous way to display all spelling choices, so that children can explore the 400 or so phoneme to grapheme 'maps' effective readers use when tackling unfamiliar words!

We ship worldwide!
Learn how to teach any child to read in a systematic, scaffolded way. Learn how to teach children to read using the SSP I Can Read Without You (ICRWY) app with Miss Emma SpLD Specialist Teacher and Trainer. Learn how to teach non verbal and dyslexic students to read and spell with the SSP ICRWY app and also the SSP Spelling Piano app; the best phonics app for children who need to pass the UK Phonics Screening Check!
The I Can Read Without You (ICRWY) app now includes the One, Two, Three and Away books as transition readers! Bridging the gap between phonics-based readers and authentic texts. Miss Emma says it is time for the experiment with 'synthetic phonics first' in the UK to end, and time to teach phonics systematically and quickly, using a differentiated approach - with a focus on great teaching of oral language, phonemic awareness, phonics, fluency, vocabulary knowledge and comprehension. Every child reads for pleasure, not a level. All learners can use the I Can Read Without You app, and most do not need adult help - just a desire to learn to read!