Th

e

S

p

ee

ch

S

ou

n

d

P

i

c

s

(SSP) A

pp

r

oa

ch
Speech to Print - Taking Pictures of Speech Sounds! Mapping Speech Sound Pictures - Code MappingI Can Read Without You!
ICRWY- I Can Read Without You with Speech Sound Pics
90 Minute Zoom Training in Grapheme Code Mapping with the new Code Mapping Tool, and Spelling Clouds, can be booked with or without the Speech Sound Monsters! Please note that the Speech Sound Monsters help students of any age understand the IPA more easily.

This training will help adults supporting middle to upper school grade students understand why so many children struggle to read and spell, and what to do about it. The 'what' is unique! You will understand why Miss Emma's techniques such as 'Duck Hands, Lines and Numbers' and 'Speedy Paired Code Mapping' are so powerful.
After this training go on to LinguaLit - a 45-minute all-on-one literacy routine with a focus on decoding fluency, vocab and comprehension skills. Students will quickly improve their self-editing and spelling skills. Again, you only need the Code Mapping Tool and

Spelling Clouds.
Without Speech Sound Monsters
With Speech Sound Monsters!
'We are PASSIONATE about teaching EVERY child
to read for pleasure!'
The only way to successfully learn to read in English is to know the 'speech sound' values of the letters. We call graphemes 'pictures of speech sounds' or 'Speech Sound Pics'.
Welcome to the home of the
Speech Sound Pics (SSP) Approach!
The SSP approach to teaching phonics systematically was launched in Australia in 2012.
The written code was created to represent speech sounds, not the other way around, so a 'Speech to Print' approach is taken. Phonics is essential for ALL readers, but students will struggle to learn phonics without good phonemic awareness.
We use our unique innovation patent design technique 'Code Mapping' to SHOW students how all words are segmented into sound units (graphemes).
This sentence is code mapped!

We also use Sound Pictograph Mnemonics - Integrated (Embedded) Sound Pictographic Mnemonics (another way to focus on the Sound Pics®) Speech Sound Monster characters link only with speech sounds; the direct link to the sounds reduce cognitive load.
We call this Monster Mapping ®
Even when children have good phonemic awareness and are taught 'phonics' they can struggle to know how to pronounce the graphemes they see in unfamiliar words. Many educators would use phonetic symbols, but these are less appealing to young children. Miss Emma, therefore, created 'Speech Sound Monsters' as an alternative, and to embed as Speech Sound Pictograph Mnemonics. She 'Code Maps' and 'Monster Maps' texts and books for them, so that they can actually read unfamiliar texts without any help, and reach the stage of 'orthographic mapping' far earlier!
All but two English words are decodable (can be Code Mapped) and we show these in red.
When there are graphemes only used in that word, eg the /wo/ in the word two or the /ach/ in the word yacht, they are put on the outside of the Spelling Clouds. There are very few.
Children explore these using the SSP Speech Sound Wall and Spelling Clouds, along the journey to becoming 'orthographic mappers'
Parent/ Tutor

ICRWY Lesson App

- Lessons Overview


Teaching 3 - 7-year-olds -

the Foundation of Phonics Knowledge




Miss Emma teaches the app lessons

, you are the guide.
'Oh Miss Emma you are amazing
We just had a parent teacher with *****'s teacher...wow, wow, wow is all I can say. When we last saw her she said he was totally disengaged in any activity literacy based, did not actively participate in group discussions, gross motor skills were lacking, basically had no confidence in anything but numbers and colours. We started the pilot just after that meeting.
Tonight we met with her again and we were simply blown away!! His development has amazed his teacher and not just in literacy it's been across the board. She said she is now a believer of what we've been doing with him at home, I told her I can provide her with details if she would like join in the SSP fun
Thank you so much, you have given **** so much I don't know how we can ever thank you enough you truly are a gem xx'
ICRWY Apps for 3 - 7 year olds.
Miss Emma teaches the lessons in the ICRWY Lessons app!
ICRWY Lessons App - SSP Phase 1 (Orange Level) - First 2 Weeks
ICRWY Lessons App - SSP Phase 1 (Orange Level) - First 2 Weeks
Phase 1 - First 30 Lessons
03:08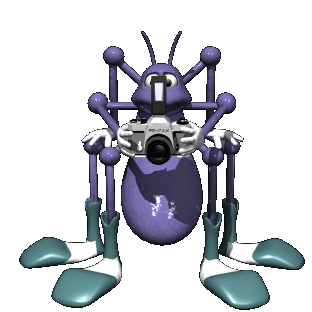 The Speech Sound Camera Monster
takes pictures of Speech Sounds and
records them in the Speech Sound Clouds for each Speech Sound Monster
​
'Speech Sound Pic' walls are a fabulous way to display all spelling choices, so that children can explore the 400 or so phoneme to grapheme 'maps' effective readers use when tackling unfamiliar words!
We ship worldwide!
Learn how to teach any child to read in a systematic, scaffolded way. Learn how to teach children to read using the SSP I Can Read Without You (ICRWY) app with Miss Emma SpLD Specialist Teacher and Trainer. Learn how to teach non verbal and dyslexic students to read and spell with the SSP ICRWY app and also the SSP Spelling Piano app; the best phonics app for children!
The I Can Read Without You (ICRWY) app now includes the One, Two, Three and Away books as transition readers! Bridging the gap between phonics based readers and authentic texts. Miss Emma says it is time for the experiment with 'synthetic phonics' in the UK to end, and time to teach phonics systematically and quickly, using a differentiated approach - with a focus on great teaching of oral language, phonemic awareness, phonics, fluency, vocabulary knowledge and comprehension; not commercial synthetic phonics programs. Every child reads for pleasure, not a level.
Miss Emma tutors students in the Dorset area, with outstanding literacy results; teaching all to read, write and spell quickly and as easily as possible for that individual.
However, all learners can use the I Can Read Without You app!