One of the best predictors of future education achievement and life success is reading ability - or, more significantly, being an engaged reader; purposeful, intrinsically motivated & socially interactive. We are Specialist Teachers and Speech & Language Therapists who focus on students who learn differently. NeuroReadies!
C

o

nn

e

c

t

i

ng

th

e

U

n

i

v

er

s

a

l

S

p

ee

ch

a

n

d

S

p

e

ll

i

ng

C

o

d

e




Growing Engaged Readers * Orthographically Mapped Words from The Reading Hut * Supporting Neuro

Readies!
Speech and language pathologists / therapists have to learn IPA, which is like learning another language. It is used to transcribe speech samples and analyse production difficulties. Every English speech sound has a phonetic symbol. The IPA is also known as the universal Spelling Code.
Our Code Mapping Tool in the ICRWY Lessons app shows where the letters in English words 'map' to these English speech sounds. This helps students develop orthographic awareness, and bridges spoken and written language, increasing orthographic knowledge.

Speech and Language Therapist / Pathologists need enough orthographic knowledge to collaborate with and to support the efforts of the classroom teacher(s) and/or special education teacher(s) with whom they work. Our approach is designed specifically BY NeuroReadies FOR Neurodivergent learners.

Our work combines SLT and the acquisition of orthographic knowledge to bridge these gaps.
We are connecting Speech and Language Therapy with the Universal Spelling Code.
This helps children learn 'phonics' more easily, as a 'kick-start' towards applying this knowledge, and towards using 'Orthographic Mapping' skills as fluent, engaged readers.
'S

p

ee

ch

S

ou

n

d

M

o

n

s

ter

s

®

'




Get the

Spelling Piano app for tablets




Toddlers love being Little Monsters Mappers!
Breaking down the 'learning to read and spell' journey into easy-to-understand inter-woven skills and steps.




Embracing the Active View of Reading
'C
o
d
e
M
a
pp
i
ng®
w
or
d
s
t
o
h
igh
l
igh
t
th
e
'S
p
ee
ch
S
ou
n
d
P
i
c
s
®'
(g
r
a
ph
e
m
e
s)
- U
s
i
ng
th
e
IPA t
o
m
a
k
e
E
n
g
l
i
sh
Or
th
o
g
r
a
ph
y
m
ore
'T
r
a
n
s
p
a
r
e
n
t
'
- Bridging the gap between spoken and written English
We want ALL children to find reading and spelling easier to learn!

#NeuroReadies
I spent 10 years in Australia supporting teachers, tutors and speech therapists, developing strategies that can be used and adapted for children in any school setting. As a neurodivergent educator who loves puzzles and patterns, I wanted to share my way of thinking about learning! I wanted to share my ideas for meeting the emotional and cognitive needs of every child, including figuring out a way for 25+ children in a diverse classroom to learn the same essential skills and concepts, that we know lead to independent reading and spelling, but at their pace and in the way that 'just makes sense' to them. I love words, and I love mapping them! I am obsessed with understanding the development of orthographic awareness and knowledge.

Thousands of Aussie teachers collaborated and shared their journeys in a supportive community, and more and more children learned to read and spell - with passion! - every year. So many have leaders who understand the science relating to 'reading brains' and are creating a community of 'readies' and leading from the front! Without a fabulous learning leader SSP and knowledgeable Speech and Language Pathologists it will not thrive however; ongoing collaboration, reflection and critical thinking is key to improving literacy learning outcomes.

While Speech and Language Pathologists, Educational Psychologists and Specialist Reading Teachers should have the knowledge needed to help children who struggle with speech & language AND orthographic awareness, processing and learning, it is my experience that the three fields of expertise can be worlds apart. My aim, moving forwards, is to offer training that unifies - so that we can prevent speech, language and literacy difficulties earlier, and also better support those who are struggling to speak, read and spell.

I do understand - even though it saddens me so much - why so many leaders choose scripted phonics programmes with handbooks; effective teaching of reading and spelling is not something many teachers see or learn about, and telling them exactly what to say and do might be appealing.

I now more fully understand why so many children become instructional casualties, why so many families are choose to home-school, and why so many teachers are leaving the profession. The education system is in crisis. But more of the same, with the same 'cooks' in the kitchen is not going to bring about the change that is needed. Rather than continuing to feel frustrated I think we should open a new kitchen! Build something different - a more unified Science of LEARNING to Read (and communicate).
"The secret of change is to focus all of your energy, not on fighting the old, but on building the new"
Socrates

For example, Mapped Words® are a powerful resource, as seen in Australia, but when combined with a series of readers it brings everything together so well. The number of children reading independently can shift to 95% or more by end of primary. The target in the UK by 2025 is 90% but that won't happen while Systematic Synthetic Phonics is mandatory for mainstream schools because learning differences are not effectively accounted for and decoding fluency does not 'sequentially' lead to reading comprehension for all.

In 2022, 41% of year 6 pupils in England left primary school without meeting the expected standards in literacy and maths – 275,000 11-year-olds, according to researchers at the Centre for Social Justice (CSJ) thinktank. That is 50,000 more than in 2019.
We cannot put simply blame to the pandemic - in 2018/2019 27% failed.
I delivered a series of PATOSS lectures with the fabulous Dr Grace Elliott to start conversations about this last year. We introduced an alternative theory from Nell Duke (2021) - The Active View of Reading. They are now on-demand. But this isn't enough. The government is being petitioned for funding - but this will likely take too long, and be used to give these children even MORE synthetic phonics! Children in KS2 need help, now. Yes, they need to learn to decode, which means phonics taught systematically, but the way they are taught matters - especially if they are NeuroReadies.

So through The Reading Hut, in Dorset (UK) I will be offering MAPPED! - a FREE online Word Recognition intervention program for parents of KS2 children who are instructional casualties (7-11 year olds) Parents do not need to be literate, just supportive. They will need a laptop or PC connected to internet to access MAPPED!- they can use their phone but the screen size may not be ideal for reading the books. I am not proud, I will beg for donations of laptops or tablets, and funding to help get parents involved, and get these kids reading. If you know anyone with an interest in by-passing the politics and reaching struggling students NOW then get in touch through TheReadingHut.com
They may also be especially interested in helping us launch EDSLiP nationally.
EDSLiP - The Early Dyslexia Screening and Literacy Intervention Project
- we don't see 'data' we see children. Every single child matters.

A whole new training series relating to orthographic awareness will also be coming, for anyone who want to get involved and support children, for example Blinded by the Letters! Please sign up for news and info.

Also a Speech, Language and Orthographic Learning Centre where we can reach more children, and also collaborate with neuroscientists, EY educators, speech pathologists and other specialists to share with the world what children can do when given different tools, based around play. If we are to create a new and more unified Science of (the teaching of) Reading; one that celebrates and embraces learning differences - and if we are to learn from 'NeuroReadies' and help teachers understand what 'inclusion' can look like!
We are embracing a neurodiversity paradigm shift.
'Different' does not equate to 'deficit'; learning differences should be celebrated!

Miss Emma x

Emma Hartnell-Baker MA SEN Doctoral Student (University of Reading, UK)
Director, The Reading Hut.
I Can Read Without You ICRWY Project Lead.
It takes a village to raise a reader - The Village with Three Corners
Let's Kickstart Orthographic Awareness and Learning Differently,
by Fully Embracing the Neurodiverse Classroom!
Explicit, systematic DIFFERENTIATED phonics instruction kick-starts implicit orthographic learning for ALL.

Code Mapping® and Monster Mapping® speed up the Orthographic Learning journey towards Orthographic Mapping
Schools can access the mapping tool as part of their SSP for PCs membership.
Students can map their own texts with the tool.
Orthographic awareness contributes to grapheme-to-phoneme associations
30 Minute Phonics Routine in Reception/ Prep/ Kindergarten
- Explicit Instruction - Every student works through the 4 Code Levels at their pace, and the 400+ high frequency words.
1/Speedy Solo or Paired Code Mapping - 2/ Coding Poster Video Lessons - 3/ Coding Poster - HFW words
If parents have access to the free SSP resource page they can support their child with all of these activities! Especially the Speedy Sight Words.
Education is about enhancing learning, and neuroscience is about understanding the mental processes involved in learning. The emerging field of educational neuroscience presents opportunities to develop a common language and bridge the gulf between educators, psychologists and neuroscientists. The goal? To develop a single, unified, Science of Reading; a world in which at least 95% of children start high school being able to say 'I Can Read Without You' as they are fluent readers of written English.

Although we know what skilled readers do, the HOW of getting them to the 'orthographic mapping' stage is not currently 'working' for at least 25% of children - even in the UK, where phonics instruction and screening/ testing has been mandatory for over a decade. More effective orthographic awareness and learning is needed! Explicit instruction should lead to implicit learning as quickly as possible for each child.

'Less Teaching, More Learning'
Emma Hartnell-Baker
'Miss Emma' aka The Reading Whisperer

Why is the systematic, explicit phonics so fast paced, and differentiated for each learner?
Because so much more is needed, if children are to become skilled readers; explicit phonics is simply used to kick-start the process!
Most of the learning is implicit.
In addition to the 30 Minute Routine SSP teachers run Snap and Crack (vocabulary knowledge and comprehension) Rapid Writing (spelling, grammar and punctuation within authentic text writing) the Speedy Six Spelling activities (Orthography, Morphology, Vocabulary Knowledge) and when ready they can run LinguaLit.
Training included in SSP for PCs subscription package.
The Active View of Reading
Miss Emma's Orthographic Learning Tool!
The first Code Mapping® Tool in the world displays words as segmented graphemes (aligned with the IPA) is now included in the ICRWY Lessons app for parents (App Store and Google Play) $5.50 per month for 2 devices.

Code Mapping® was developed initially for Miss Emma's dyslexic learners, to show them something they found difficult to master ie the mapping of phonemes to graphemes - visual and linguistic phonics- orthographic awareness and learning!

As poor phonemic awareness is the hallmark of dyslexia she also created Speech Sound Monsters®, which show students the phonemes they may struggle to hear - phonemes made visible... Monster Mapping®!
Non-verbal students use the Speech Sound Monsters to show the phonemes they can't easily - or choose not to - articulate. Miss Emma designs everything to include neurodivergent learners; NeuroReadies
See the Reading Ready Brains program - our autisitc 2 and 3 year olds are LOVING it!
The brain looks for patterns and consistencies. Hebbian Learning attempts to connect the psychological and neurological underpinnings of learning. 'neurons that fire together in time will wire themselves up. And the more often a set of neurons fire together, the more likely it is that they will fire again together and form an easier and easier representation so it will be easier and easier to get that set of neurons to fire off together and wire up together.'

It's believed at this point that the firing together of information in time will bind that information together and say, 'okay this is a chunk of information which is occurring on a regular basis statistically in your environment, it must be important - pull that together and make it easier for your brain to respond to it'. And we think that has something to do with the basic units in which the brain is going to perceive the phonological building blocks of language.'
https://childrenofthecode.org/interviews/tallal.htm
The phonics instruction within the 4 Code Levels is limiting, in that only the commonly used graphemes are used. This is the 'kick start' orthographic learning - which is highly effective, for most children. However it is vital that they ALSO go 'speech to print' - and can only really do this if they know what the word is, or they are shown the sound value - eg with the use of phonetic symbols (too difficult to learn for kids already struggling with phonics) - so use the Speech Sound Monsters. They can also then work together with those who do know the words.This is ground-breaking. We are developing a new and more unified science of reading.
New! 2 and 3 year-olds learning to read and spell ONLINE with Miss Emma, The Reading Whisperer.

She creates the lessons and activities for parents, and they video their child, and add the video to their thread.
This is a totally unique way to help parents understand how to excite THEIR 2 or 3 year old about learning to read.

Miss Emma is guiding the child, their parents are learning WITH their child.
Lessons are designed for EACH CHILD.
Miss Emma is teaching in the way their brains WANT to learn. She knows how important this is, through her lived experiences,
not just her understanding of the research.
Orthographic Learning - Reading Ready Brains
EDSLiP - Early Dyslexia Screening and Literacy Intervention Project
Orthographic Learning - Reading Ready Brains
'We are PASSIONATE about
students learning to read for pleasure!'
The only way to successfully learn to read in English is to know the 'speech sound' values of the letters in order to facilitate orthographic learning. We call graphemes 'pictures of speech sounds' or 'Speech Sound Pics'.

Welcome to the home of the
Speech Sound Pics (SSP) Approach!

The SSP Approach to teaching phonics and spelling in schools was launched in Australia in 2012.
The I Can Read Without You ICRWY Project launched in 2022, along with Reading Ready Brains for pre-school aged children in order to AVOID the issues at least 1 in 4 children face when learning to read and spell in most schools.

We are Learning Whisperers® - Rewiring Dyslexic Brains and improving Speech, Language and Communication Skills in the Early Years with the Speech Sound Monsters! Monster Mapping®
These Speech Sound Monsters make speech sounds 'visible' - an essential tool when teaching English and its opaque orthography. They also help adults become Learning Whisperers as they understand phonetic symbols and the IPA.

The written code was created to represent language, not the other way around, so a predominantly 'Speech to Print' approach is taken in the early stages, ie Linguistic Phonics. Phonics is essential for ALL readers, but students will struggle to learn phonics without good phonemic awareness. They need a foundation of phonic knowledge to read! Phonics is important, but only one piece of the learning to read (and spell) puzzle.
Some children need very little explicit instruction in phonics, some need a lot - Learning Whisperers® are trained to understand individual needs.

We use our unique innovation patent design technique 'Code Mapping®' to SHOW students how all words are segmented into sound units (graphemes).
This sentence is code mapped®!

We also make 'speech sounds' visible, and meaningful - using Speech Sound Monster® characters that are used as alternatives to phonetic symbols ie they link only with speech sounds; the direct link to the sounds makes the 'opaque' orthography far easier to learn and get excited about! This is Visual Phonics
We call this approach to using the IPA with children Speech Sound Monster Mapping ®

Even when children have good phonemic awareness and are taught 'phonics' systematically they can struggle to know how to pronounce the graphemes they see in unfamiliar words. Many ESL educators would use phonetic symbols, but these are not suitable for those in the early stages of learning to read or appealing to young children. Miss Emma 'Code Maps' and 'Monster Maps' texts and books for children, so that they can actually read unfamiliar texts without any help, and reach the stage of 'self-teaching' and orthographic mapping' far earlier!
How the Speech Sound Monsters are used depends on the stage of their orthographic learning journey. Over 99% of written words are easily mapped by children, orthographically, to become 'sight words'.

Children explore these correspondences using the SSP Speech Sound Wall and Spelling Clouds®, along their orthographic learning journey. The Code Mapping Tool is now in the ICRWY Lessons app for parents.
At least 1 in 4 children become instructional casualties in the UK, USA and Australia, and yet teachers and policymakers continue to focus on instruction - and on promoting programs.
Even if the claim is that the programs are 'evidence based' - built on the back of the body of knowledge known as 'The Science of Reading' (what children need to learn, see Cheat Sheet) the HOW of getting them there is less clear, and why any one-size-fits-all program always leaves at least 20% behind, as instructional casualties. The solution isn't for schools to switch to another program, it is to empower their team to learn more about 'reading brains', and be better consumers. Program switching is costly, in many ways.

Those implementing the Speech Sound Pics (SSP) Approach are 'learner focussed' and so inclusion and differentiation are our priority ie not just what to teach but HOW - understanding that this will look different, depending on each child. Some children, for example, will need very little explicit phonics instruction, and some need a lot! Some come to school with fabulous speech and language skills, and some need specific activities to be able to connect with written language - and what of engagement and motivation to learn to read? There are so many elements to consider, and so an APPROACH to teaching reading and spelling offers teachers greater support and insight into the learning needs of their students.

Programs can often be written to 'simplify' the progress for those delivering the lessons (they may even outline what is taught week by week in a handbook/ teaching manual - as if every child starts as an 'empty vessel and can learn the lesson at the same pace) Without an understanding of phonology and orthographic learning, differentiation, motivation, language and learning differences, however, teachers may miss out on identifying those most at risk of literacy difficulties and not be aware of how to adapt the phonics programme they are using, to provide children with early intervention as part of their KS1 in-class learning journey.
They may not be shown how to manage a diverse classroom or how to manage the threads as seen in Scarborough's Rope eg how to bridge the gap between 'decodable readers' and authentic texts.

Fluent decoding is the hallmark of a skilled reader but so much more is needed if children are to become avid readers. An understanding of language and an intrinsic desire to read are key! Understanding how much we have moved on from thinking that 'decoding leads to comprehension' (The Simple View of Reading) can help with this. Let's talk about the Active View of Reading!

We discuss some of these issues (and how to overcome them) within the PATOSS 'best practice in the assessment and intervention of children with literacy disorders for primary and secondary age students' lecture series Please do join us
https://ila.onlinelibrary.wiley.com/doi/10.1002/rrq.411

Why EDSLiP - the Early Dyslexia Screening and Literacy Intervention Project?
To save so many kids from slipping through the cracks within an education system predominantly designed by neurotypical adults, for neurotypical learners. We are so committed to protecting children we are training Learning Whisperers® to deliver the ICRWY Early Orthographic Learning System (Reading Ready Brains) within EY centres. 2,3 and 4 year olds will go through Phase 1- and parents supported (especially if their child is flagged as 'at risk') Our team has outstanding practitioners with the qualifications to conduct Dyslexia Assessments and ensure that children do not have to wait to get the support they need and deserve - from term 1 of their first year in school!

We are committed to improving global literacy, and sharing our love of reading for pleasure and information. Literacy is life-changing.

Why are we so passionate about EDSLiP?
The Early Dyslexia Screening and Literacy Intervention Project?
We don't see 'data' as numbers, we see children. Every single child matters.

A Message from Rory's Mum.

When our eldest son was in Grade 3 he was diagnosed with dyslexia. Unfortunately by then the damage was done, his reading age was assessed as being below the age of six (he was 8.5 at the time). The most heartbreaking part of his journey was the devastating effect it had on his self-esteem.

The psychologist at the time introduced me to the Speech Sound Pics SSP approach, which turned out to be life-changing! Under Miss Emma's guidance, we cleared the slate and started his journey again at home after school. He warmed very quickly to the approach and in just five weeks he had increased six reading levels. I am extremely proud to announce that he is now in Grade 6 and reading at grade level!!
In fact, he is doing so well that in his LP meeting recently I was questioned whether he even had a learning disability.

This brings us to Rory, our youngest. From a young age, he showed signs of possessing the same strengths and weaknesses as his older brother. Not willing to sit back and watch him suffer the same fate we jumped at the chance to be part of the ICRWY pilot, he was two months shy of his fifth birthday at the time.

Now at six, he is doing so well, this video is proof of that. This is Rory reading his home reader to me. So proud and so very grateful for Miss Emma and SSP
SSP- the explicit, systematic, linguistic (& visual) phonics instruction 'program' designed for those who learn differently; unlocking access to orthographic learning for at least 95% in any neurodiverse classroom.

Explicit instruction is multisensory, engaging, differentiated and quickly replaced with implicit learning. Everything revolves around understanding individual needs, and so there are no scripted lessons!

Teachers need to understand reading brains, not follow pre-planned generic lessons for neurotypical leaners.

'Less teaching, more learning' is our mantra. Tech is our friend. Acceptance, independence & empowerment guides the learning road map - and this applies to teachers. If teachers don't feel understood how can they thrive?
I Can Read Without You (ICRWY) Lessons app
- Miss Emma will help you teach your 2 - 5-year-old to read, under your guidance.

Parent / Tutor apps for Home Use - Apple and Android - Search ICRWY Lessons
Single Use - 2 devices

Includes 300+ Step by Step Lessons with Miss Emma, Scaffolded Readers AND the new Code Mapping Tool - explore the grapho-phonemic structure of English words!
Miss Emma teaches, you support! Ask your school to opt in so it's free for families!
'Oh Miss Emma you are amazing
We just had a parent teacher with Rory's teacher...wow, wow, wow is all I can say. When we last saw her she said he was totally disengaged in any activity literacy based, did not actively participate in group discussions, gross motor skills were lacking, basically had no confidence in anything but numbers and colours. We started the pilot just after that meeting.
Tonight we met with her again and we were simply blown away!! His development has amazed his teacher and not just in literacy it's been across the board. She said she is now a believer in what we've been doing with him at home, I told her I can provide her with details if she would like join in the SSP fun
Thank you so much, you have given Rory so much I don't know how we can ever thank you enough you truly are a gem xx'
ICRWY Lessons Apps for Pre-Schoolers (2 - 5 year olds)
Miss Emma teaches the lessons in the ICRWY Lessons app!
The Speech Sound Camera Monster takes pictures of Speech Sounds.
See them in the Speech Sound Clouds!
SPEECH TO PRINT!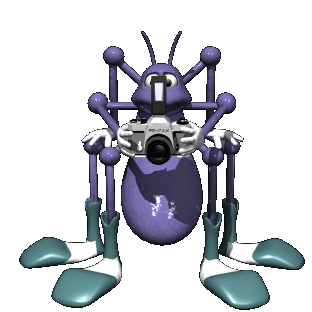 'Speech Sound Pic' walls are a fabulous way to display all spelling choices, so that children can explore the 400 or so phoneme to grapheme 'maps' effective readers use when tackling unfamiliar words! We ship Spelling Clouds worldwide!
Important Note: The Speech Sound Pics Approach (SSP) does include the DfE Essential Core Criteria' for Systematic, Synthetic Phonics, but it is a dyslexia-inclusive systematic and explicit kickstart to orthographic learning that rapidly moves into self-regulation, motivation to explore with GSF and the ability to read with understanding (a focus on oral and written language) via implicit learning. SSP aligns more with the more comprehensive 'Active View' of Reading than the Simple View of Reading.